Kagemusha Silkscreen Poster (Limited)
$

200.00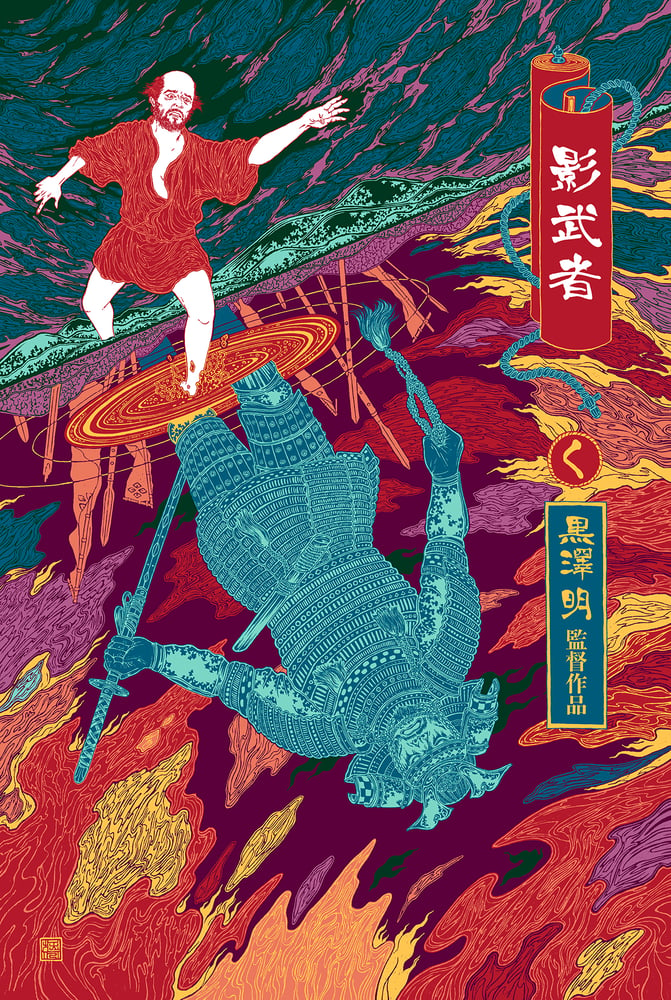 [Updated July 28, 2021]
Only 2 prints left.
[Print]
– 24"x36" 8-color silkscreen print on a heavy pearl paper (the white areas that digitally seen appear slightly glittery pearl color in person; gorgeous)
– Signed by the artist
[Aesthetics]
– The color is so vivid, rich, and velvety in every inch of this poster, and the contrast between warm and cool tones is something that I wanted to elaborate while coloring–it's a juxtaposition of the reality (being a thief) and expectation (being a lord's double), which eventually haunted him. I was so inspired by its famous dream scene
– It is printed by VGKIDS in Michigan, and obviously the print quality is simply breathtaking
– Selected into the Society of Illustrator Annual 61 Exhibition and Book
[Shipping and Handling]
– This print will be shipped via USPS Priority shipping in a heavy duty kraft mailing tube
– International shipping is available, however, please be advised that USPS is experiencing unprecedented volume increases, delay and limited employee availability due to the impact of COVID-19.
[Original Artwork]
– Original Ink-on-Paper drawing is available. Please contact [email protected] for more information